Making a Ruffled Dog Crate Cover
A seamstress I am not. I totally admit that. So my project here is an attempt to get over my fear of the sewing machine. Here is the project in-progress (more pictures to come). While I am making rookie mistakes, there are a few things worth sharing about making your own ruffled dog crate cover that you might find helpful.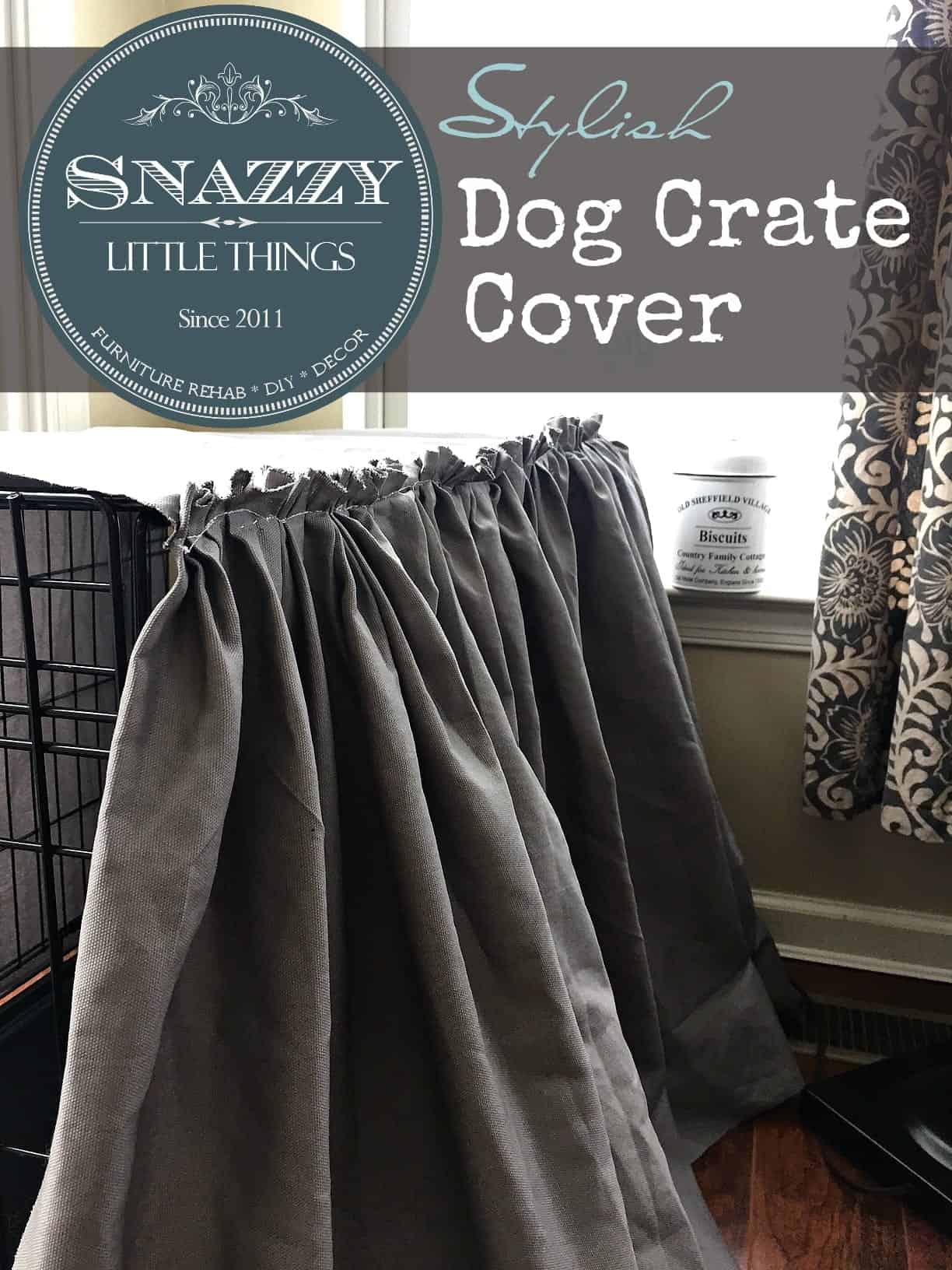 If you saw my post stating what my goals are for 2015, you'll know that there are a few unfinished sewing projects around here that have me a bit intimidated. Even though I've upholstered furniture before, sewing machines still terrify me when I'm out of practice. So this is the year I'm planning to get over it and teach myself a few things that I didn't know before. Sewing ruffles is on that list. I thought, why not practice on a small, inexpensive project first before I attempt the big stuff?  This makes Buddy lucky recipient of my handiwork.
Evidently luxury pet products are all the rage. Some of the dog crate covers on the market are well over $100! Everything I needed for this tutorial was around $40! So all I needed was a little patience and know how.
You'll need: 
How much fabric to create ruffles: TRIPLE the amount of fabric to create the deep ruffles shown in my picture above. In this photo, Buddy's cage is 36″ deep (1 yard). I tripled that to create the deep ruffling in the picture (3 yards). (This was on sale for $6.99/yd).
A stitching needle (for hand stitching the ruffle)
Thin Craft Wire or a sturdy thread (to hand sew the ruffles) + the tutorial below. The wire is eventually removed after you run it through the machine.
A sewing machine and upholstery thread
Embroidered Fabric Trim + a Hot Glue gun (eventually I'm going to cover my stitches with a pretty trim piece)
And this video tutorial:
I found this tutorial very helpful on how to hand-stitch and pull ruffles.  I imitated this video almost exactly, except I used craft wire, and I sewed my hand stitch about 1/2″ away from the raw edge (top). Then I pulled and formed my own ruffles (which were big and thick as compared to the video). Be sure to knot each to the exact length needed to cover the crate. (In my case the wire was tied in knots at each end–36″ with a tiny bit of slack).
To secure the ruffles: (More videos on this to come). Using the wire to temporarily ruffle your fabric, you are now going to run it through your machine. Leaving the wire in the fabric!! This is your line/guide on where to run a double stitch right above it. This secures the ruffle. I was just careful to ensure my ruffles were evenly stitched and the fabric didn't smooth out as I ran it through the machine. So basically every few inches I would stop the machine and refold/gather the ruffles, and then do it again. Once secure, I removed the wire from the ruffled piece, and I had the one ruffled side that you see above.
Stay tuned…check back or feel free to subscribe to follow along!