We are slightly fanatical about our music. I mean, I love music–but my husband is a truly. Obsessed. Audiophile.
When I say "obsessed" I mean, he's insufferable. And will play music (sometimes the same song) for a month until everyone in the family hates the band…except for him. So when we remodeled our basement I gave him free reign of the decor. I admit to being a little frightened of the outcome, but he does have good taste. We both love art deco, industrial decor, and music. And…we did design the basement together. I often show him pictures of my original basement inspiration photo.
He just smiles and nods.
*Sigh*
Last summer we attended a concert in Troy, Ohio and the entire city was transformed in the theme of the "Gentlemen of the Road" tour for Mumford & Sons. The transformation overwhelmed the senses.  Buildings were painted, everyone was wearing handlebar mustaches. It was incredible.
I have a feeling that my basement will start looking like Troy, Ohio. Below is the inspiration photo behind this basement transformation. Two buildings with a pretty interesting logo design.  I mean…the ENTIRE city was transformed.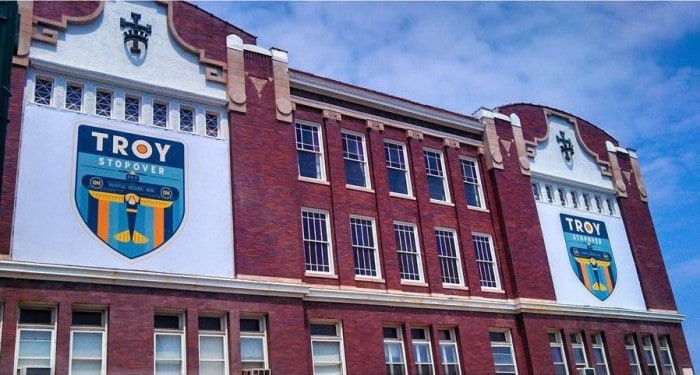 So he hopped onto Adobe Illustrator, and made his own version of the logo with a few tweaks to make it his own. Then sent it to a company in Cincinnati to have it turned into a vinyl wall applique.  And this is what happened next…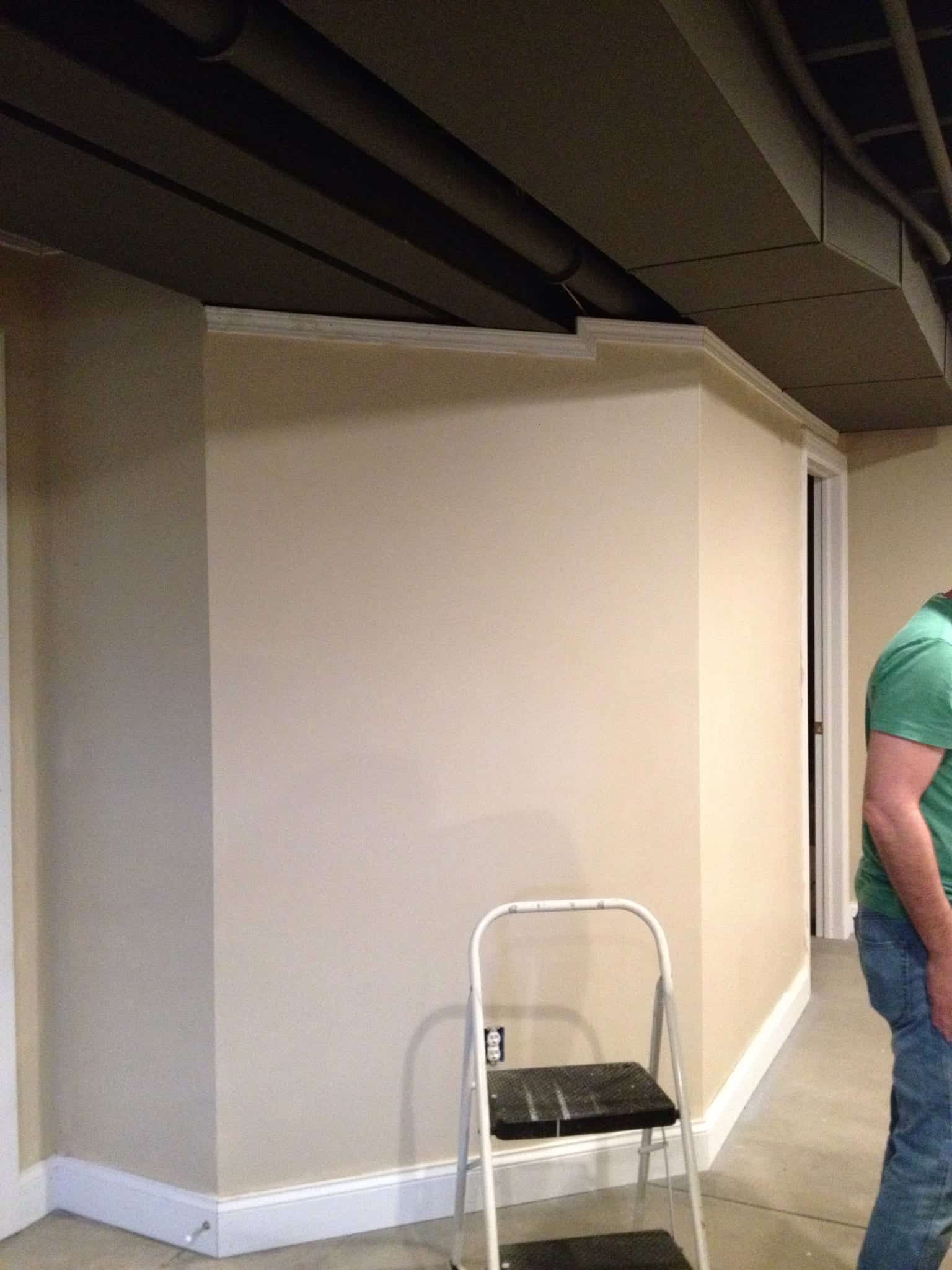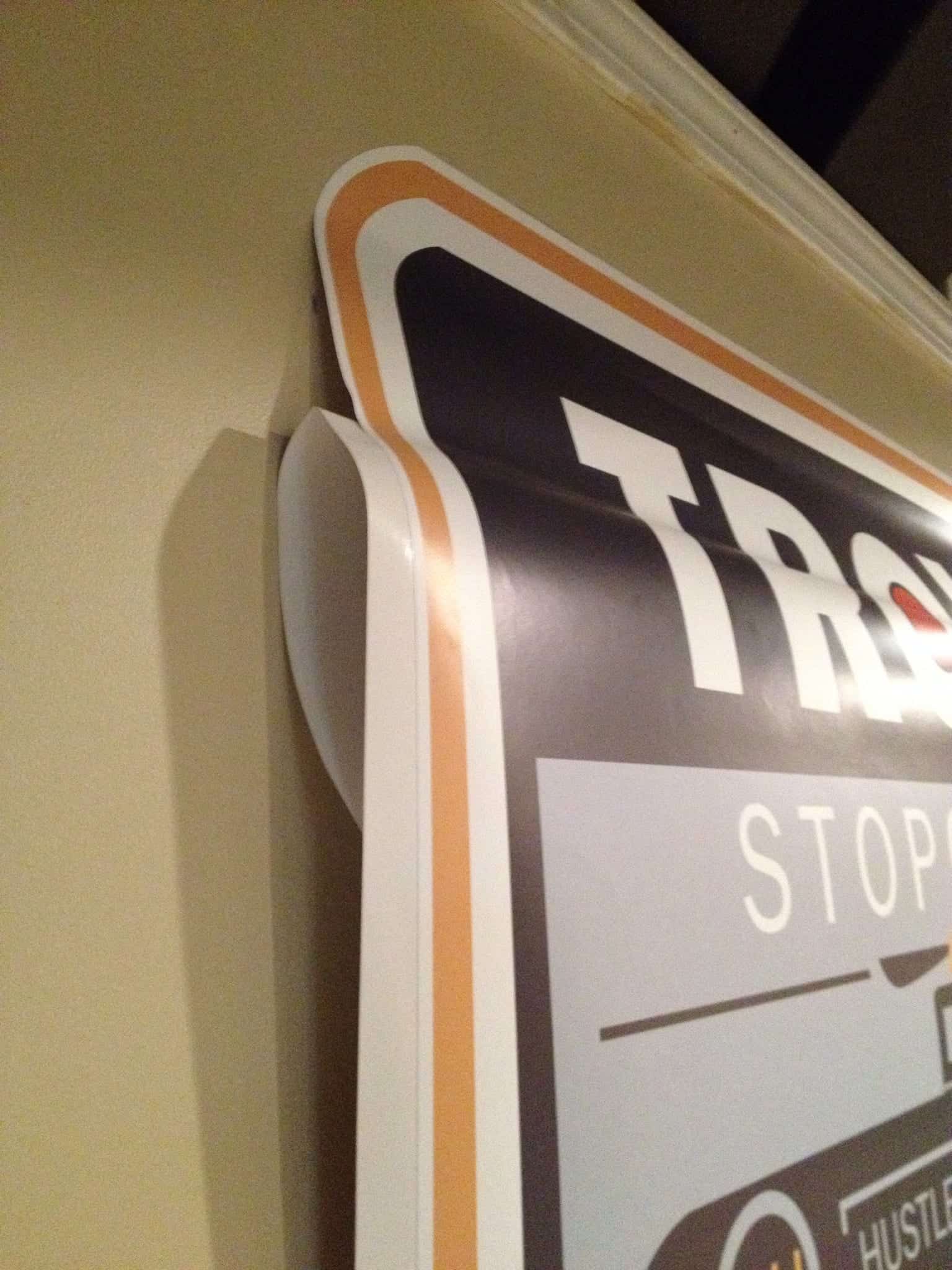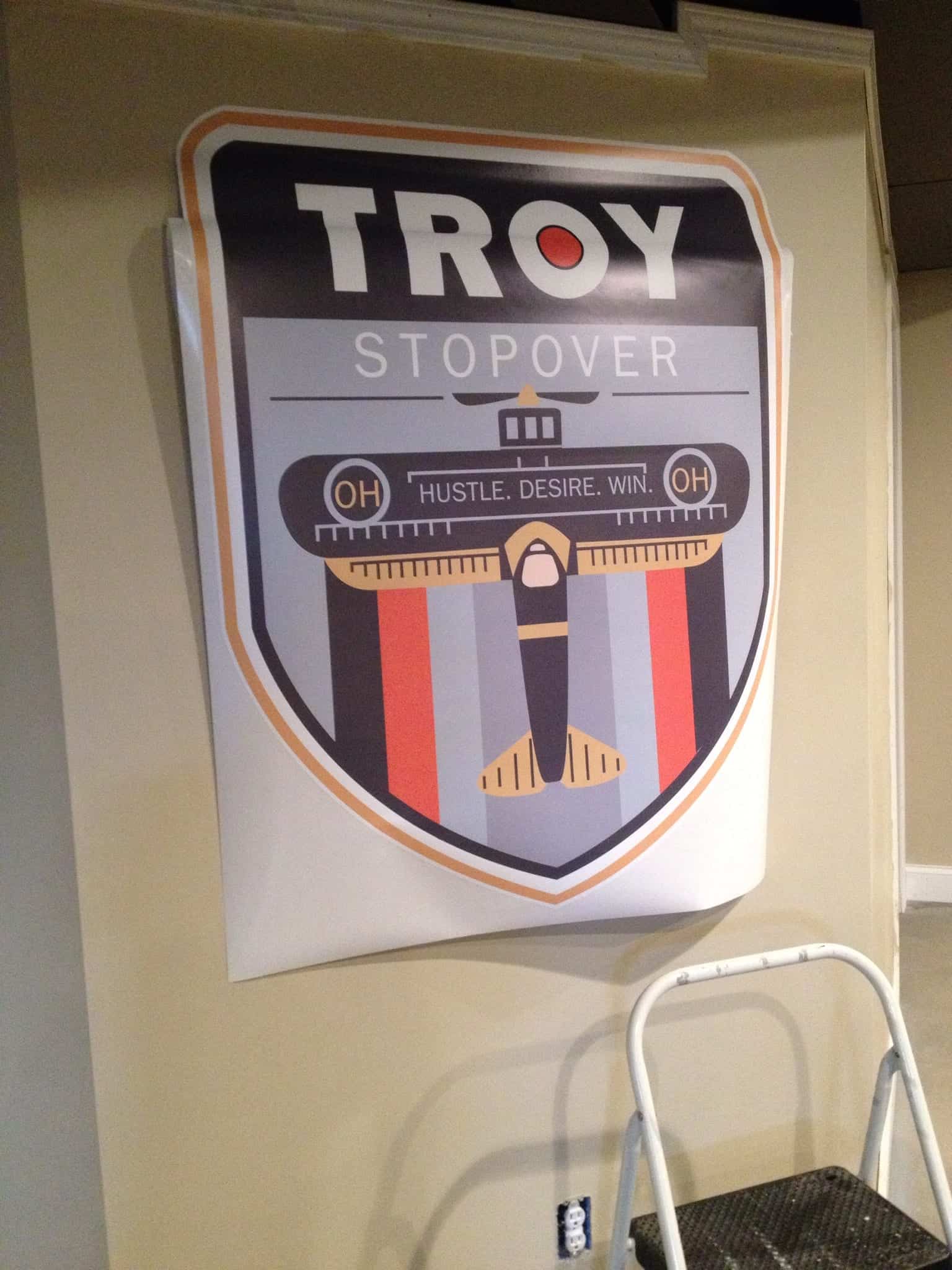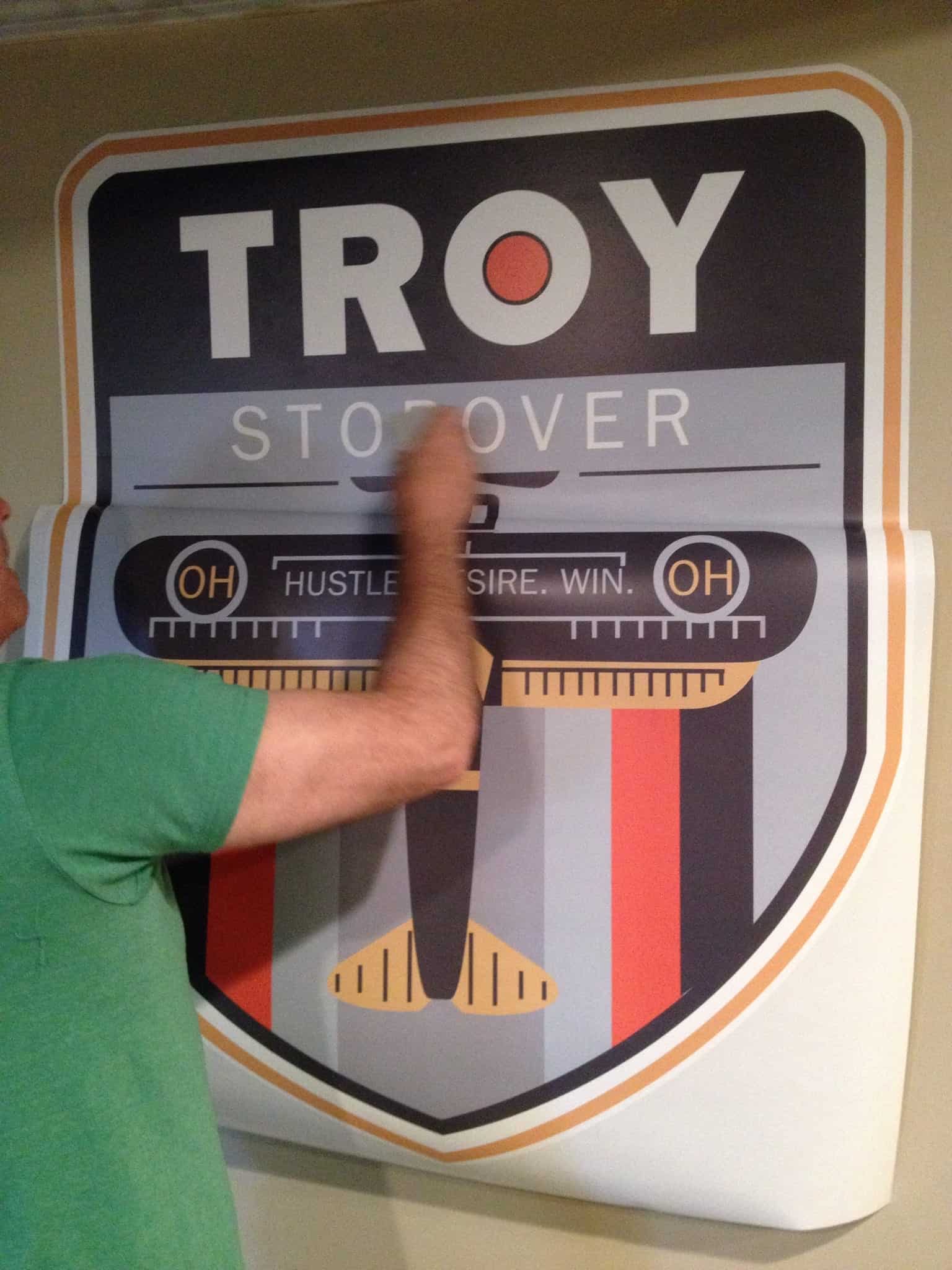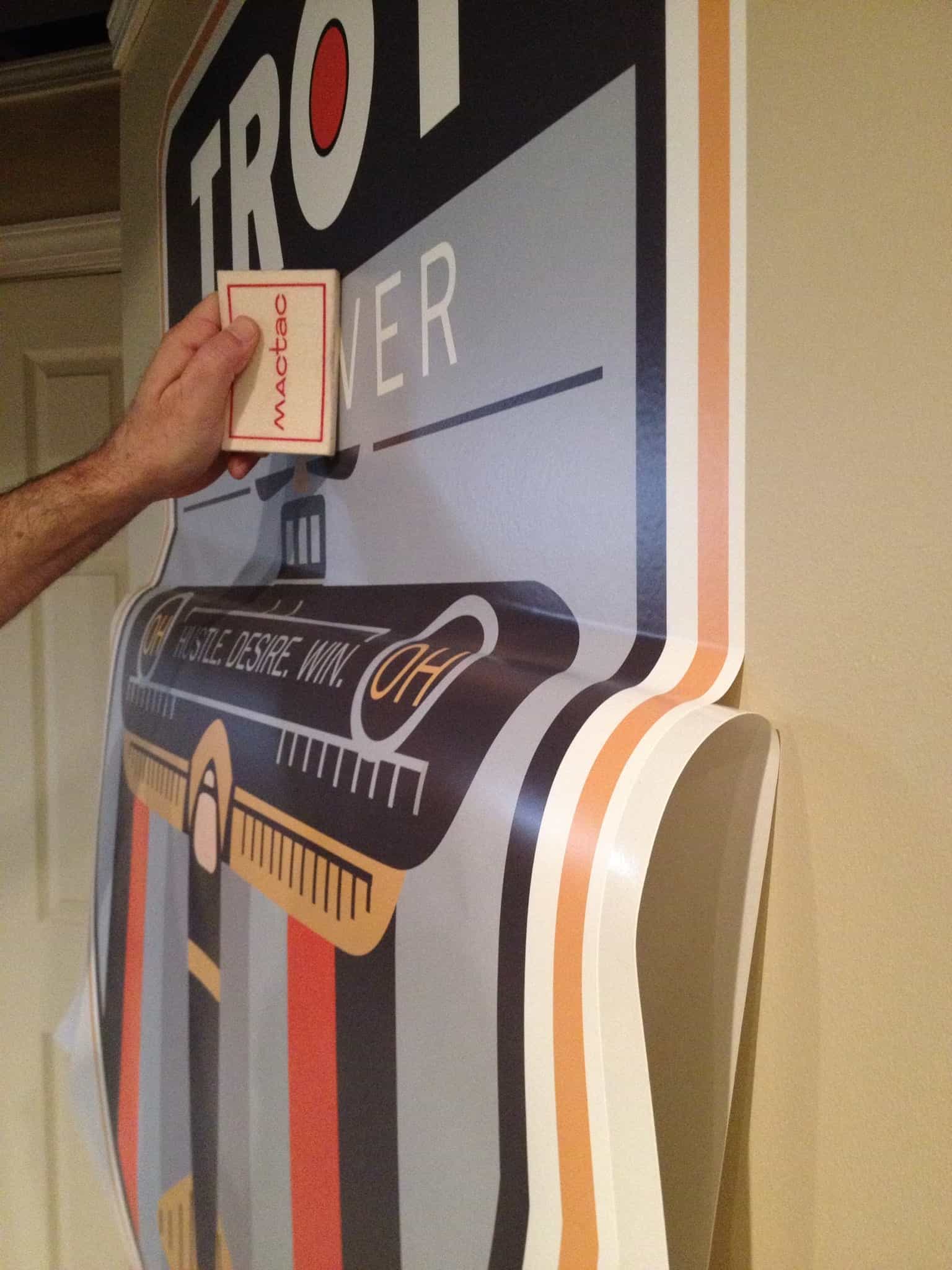 I have to admit, I really don't mind. This is the man cave. My son is even weighing in and loves the idea of a French-industrial (and now, music theme).  So the women of the house are going to go along with it.
As long as it's not a shrine to Mumford & Son's, I'm cool with it.