Simple Home Upgrades That Buyers LOVE
A large part of home remodeling is considering how the improvement will impact the value of your home. You want improvements to increase functionality or aesthetic appeal, but also to build equity in your home.
If you're looking to sell your home in the short term, think "mini" home upgrades that pay off. I like to check out the competition and take virtual tours of the homes in the adjacent areas. Which homes stand out, and why? So my advice when updating your home — make smart decisions, know what the market demands, and consider doing the following home improvements to help make your home more desirable to potential buyers.
Lighten and Brighten with Paint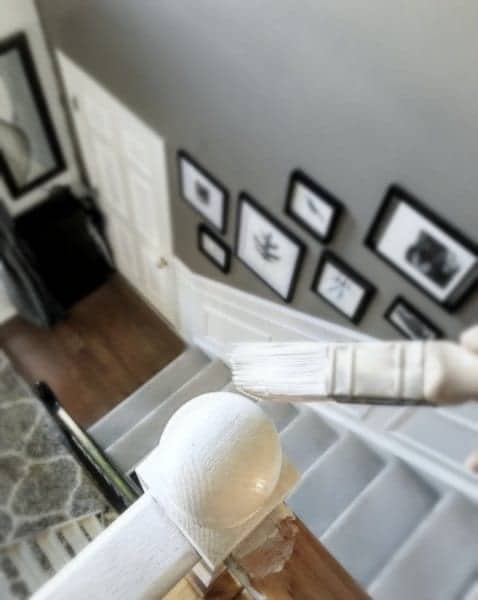 Don't underestimate the power of paint! Paint is what helps many of us eradicate the 90's era look and modernizes our homes. Wall color enables buyers to visualize the home as their own, and dingy or worn walls detract from that. Focus on painting areas such as the kitchen, living room, and bathroom since they're areas with the most traffic. Stick with neutrals to appeal to the largest pool of buyers.
Here is my whole-home paint palette which made a huge impact when it was time to sell:
A neutral wall color, keeping it consistent in our open concept home
The stair railings (what a difference!)
Our kitchen cabinets
Bathroom vanities
Interior doors (we painted ours black)
Mini Bathroom Upgrades
Even minor repairs to your bathroom pay off big. If you can't afford a major upgrade, here are some ideas for a "mini" bathroom refresh:
Update your paint colors
Clean up any water marks on the ceiling and walls
Add a new shower curtain
Add standalone storage options
Add texture with baskets
Update your lighting (I believe lighting is what dates a home)
Paint your vanity
Frame your bathroom mirror using a kit
Upgrade Energy Efficiency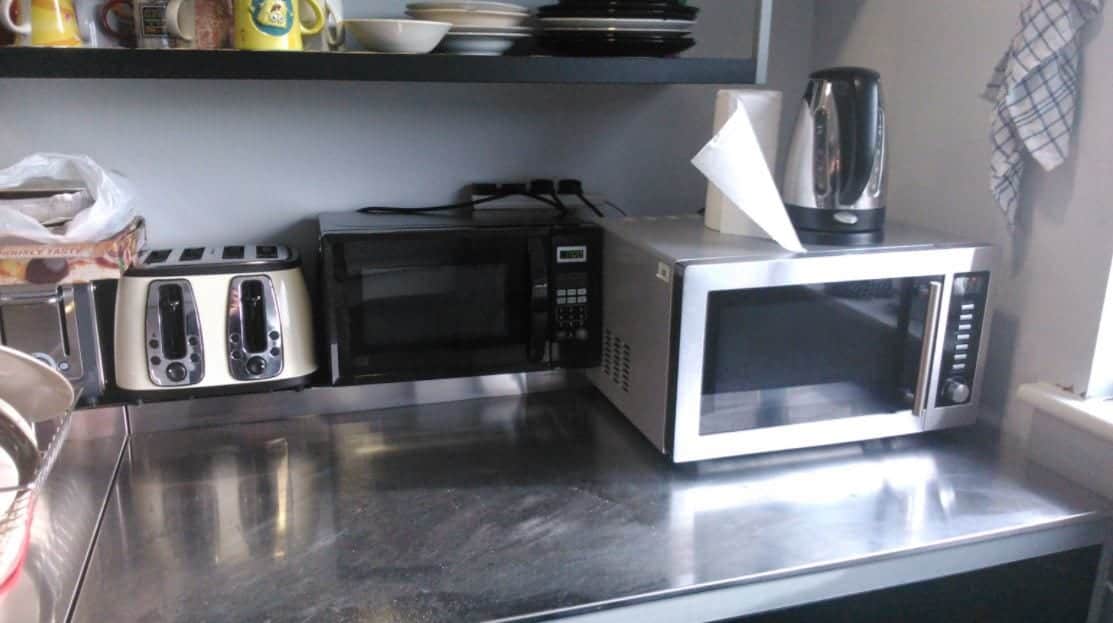 In speaking with our realtor, buyers want homes that are energy efficient so they're not throwing money away. In our case we updated appliances after 10 years to more energy efficient versions. Other ideas to increase efficiency:
Add insulation in areas that aren't well-insulated
Replace drafty windows with energy efficient ones.
LED lighting is another popular option since it doesn't consume a lot of energy and some bulbs last more than 20 years.
A budget kitchen remodel
As you can see, our budget kitchen remodel consisted of an inexpensive backsplash, new hardware, some trim and paint. All totaled, our entire kitchen upgrade (excluding appliances and the flooring) was under $2000! The kitchen is one of the primary concerns for millennials, who currently make up the largest part of the home buying market. Add a fresh coat of high-quality paint, replace the backsplash, or consider re-doing or replacing the cabinets with a modern touch. Replace your appliances with a set of stainless steel ones to attract more buyers. While granite and quartz countertops are both durable and visually appealing, you can also get away with a high quality countertop paint kit to update your kitchen.
Make Your Home Smart
A large pool of buyers grew up in the age of the smartphone. They want to be able to control as much as possible from one device. Converting your home to smart technology can increase its value from three to five percent.Some smart devices can quickly become outdated, but others are likely to stay in demand. These include a smart thermostat, security systems, lights, door locks, or security cameras.
Remove the wallpaper
Wallpaper can become the biggest deal breaker for many potential home buyers. They simply don't want to bother with it, and many can't visualize their own decor in the space. So in order to gain an edge on the competition – do it yourself. I found that it's much easier to remove using our carpet steamer, a wet sponge, fabric softener. I also use a scoring device allowing the water and fabric softener to penetrate the paper more easily. Once the adhesive is softened, scrape it off with a metal scraper being careful to not gouge the wall.
Open the Space
People are loving open concept design. Keep spaces open as much as possible. If needed, tear down a wall (just like Joanna Gaines loves to do) to make your living room and dining room into one larger room. But you can do simple things too, like removing bigger, bulky furniture. Pull the furniture away from the wall. and create conversation areas. Consider finishing the basement to make it a large living space. This area can easily become a bedroom, recreation or playroom, or even an office when extra space is needed. Alternatively, you can open up space by reworking your organizational strategy.
Address the Foyer
There are so many simple and inexpensive ways to update your foyer to make your home more welcoming. Painting the front door with a durable, oil based paint is one way. Adding dramatic, beautiful planters always makes a nice first impression. And adding all of the little conveniences as you enter your home creates easier living. A nice rug, a place to hang your coat and keys make life so much simpler.
Making these upgrades sooner rather than later can give you a head start when it's time to move on. Taking the mini upgrade approach enables you to save your money for larger repairs as needed.
Resources
https://www.thisoldhouse.com/ideas/brokers-tell-all-10-ways-to-boost-house-value
https://www.protectyourhome.com/adt-home-security-install-locations/arkansas