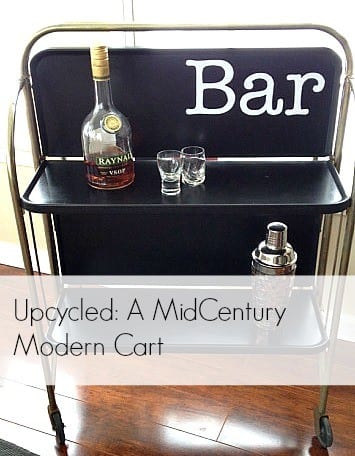 Last week I picked up a fine Craigslist haul for a mere $90 from a guy whose fiancée was nagging him incessantly to get rid of his "mom's junk"  MOM was a former antique store owner who liquidated.  So off I went with a truck full of goods, packed to the gills.
<Score!>
One of the components of my gleeful ride home included a foldable cart that I might have crawled past as a prewalking babe. A midcentury modern portable cart.  These are selling for about $200 on Etsy nowadays.  Who knew?!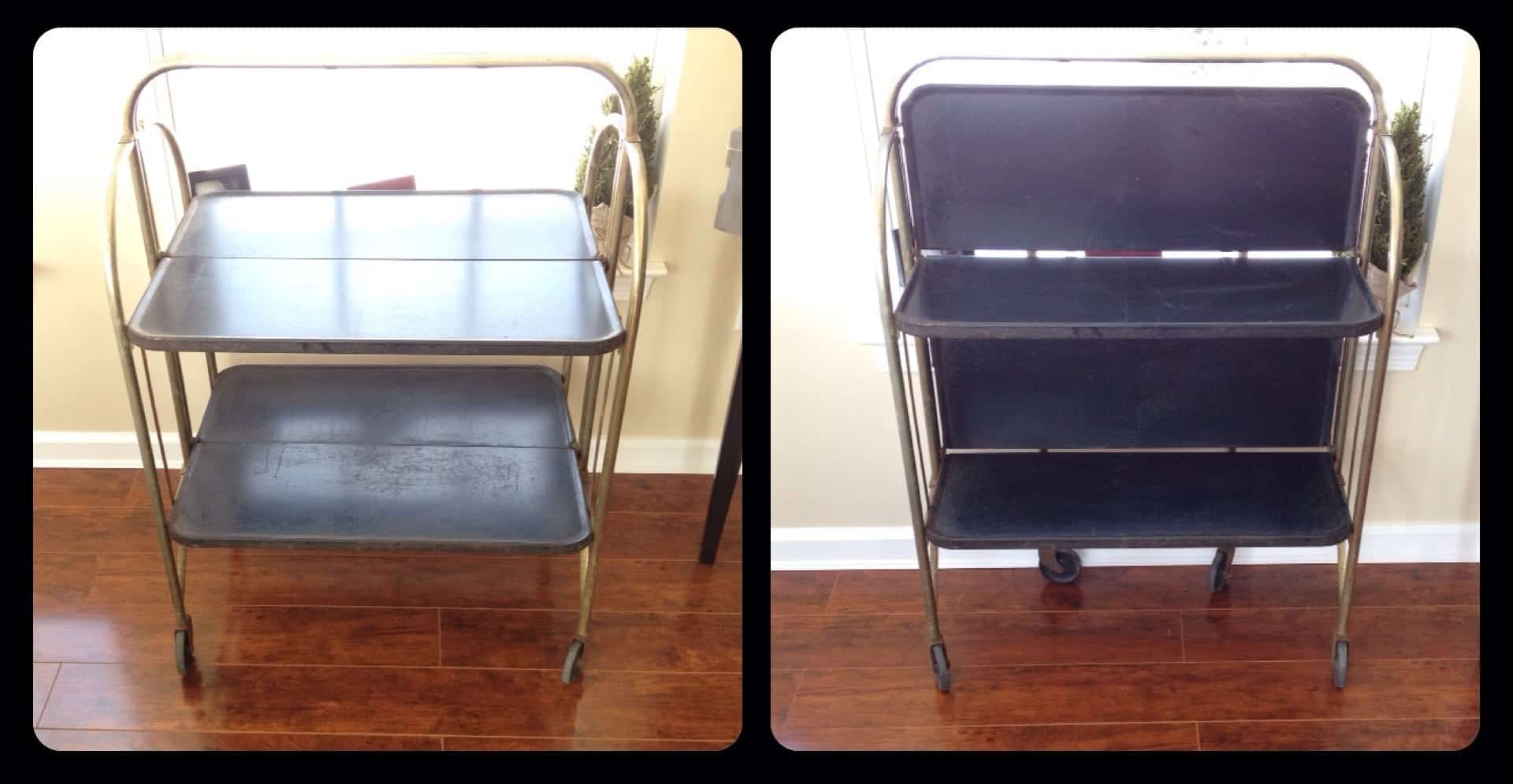 Isn't that so very Mad Men looking?
Lately I've tried to step outside of the paint rut that I've fallen into. You know, the one where you try to use up an entire quart of paint before you justify buying the next quart…only to realize you've colored your entire world "Paris Grey?" (Believe me, I was tempted).
But thanks to my recent Michaels craft challenge I have expanded my craft horizons beyond just making Christmas ornaments.
I am the proud owner of….drumroll please…CHALKBOARD PAINT! I now have truly "arrived" in the craft arena with a quart of chalkboard paint in my arsenal.
So I decided to simply clean up this piece with vinegar and water first. I read that vinegar is powerful enough to remove rust, clean every stain and the house…and will bring us world peace.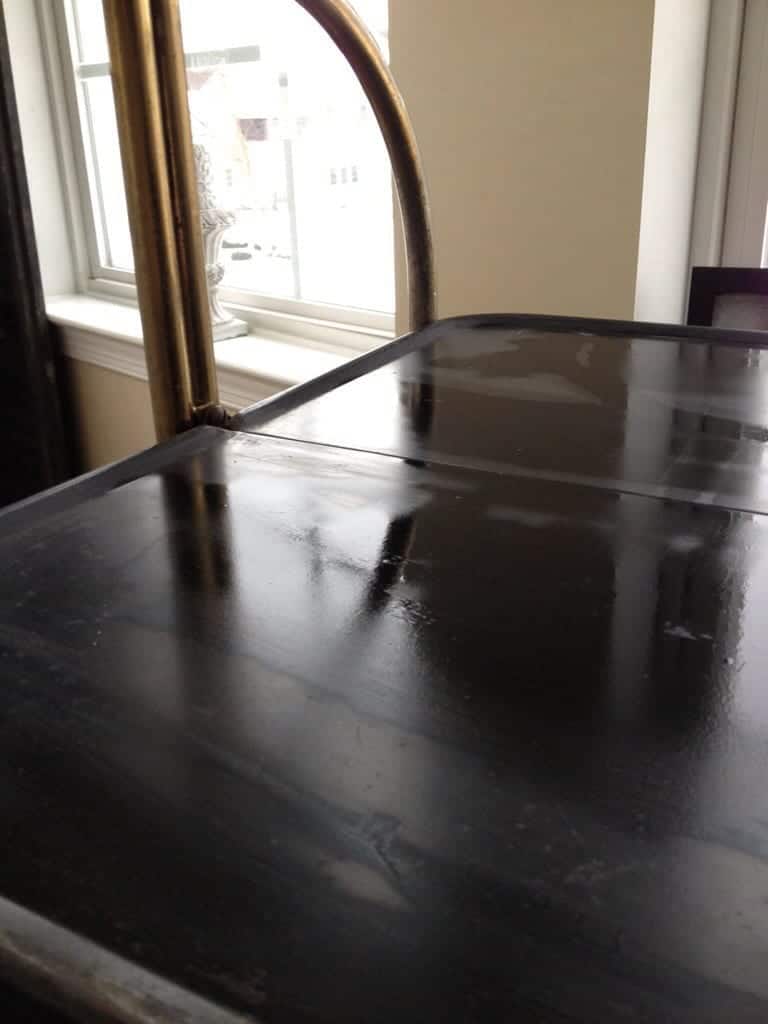 Well, the vinegar worked well enough to proceed with a couple of coats of black chalkboard paint. I'm all about preserving the integrity of the original pieces lately, but giving them a "twist" of something cool.  But my efforts were thwarted by another snowstorm, and I couldn't run back out for a chalk pen. So I decided to experiment with a few paper fonts that I plan to trace. As the storm continued and about a foot and a half later of snow, I came back to the project and started messing around with Instagram filters.
So with a "1972" Instagram filter, I now present you with an Upcycled Midecentury Modern Bar cart. One that you can WRITE on.  Anything you want…which I would imagine could be a lot of fun, depending on the company you keep.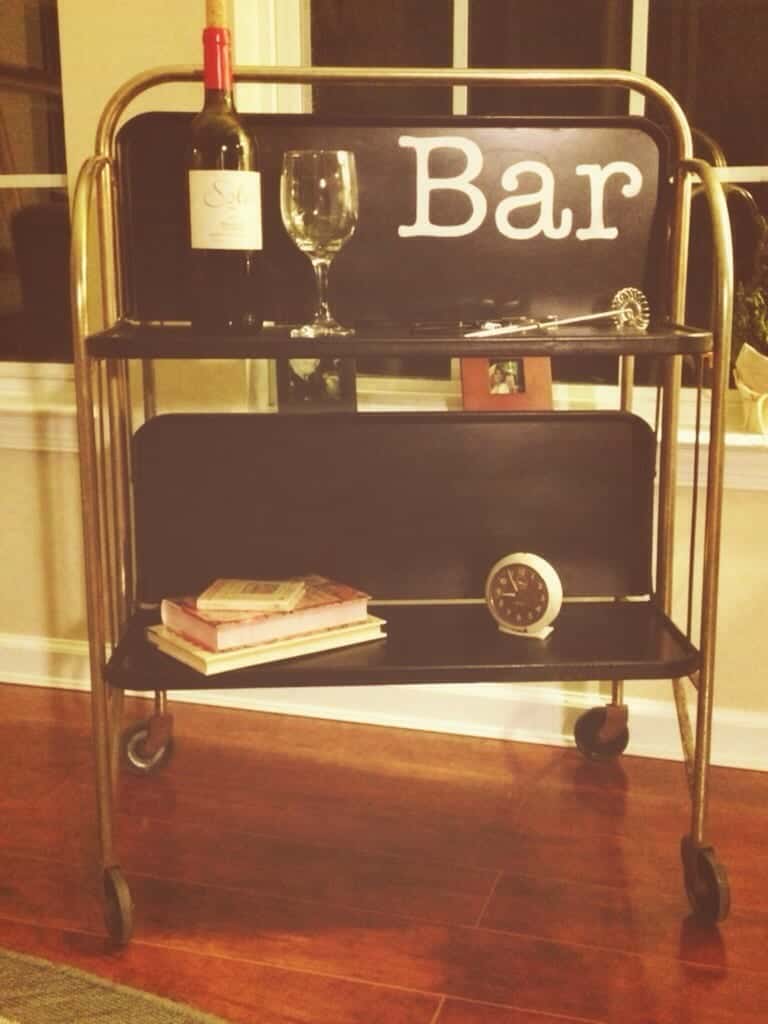 School is cancelled today due to snow and I STILL can't run out and get the chalk pen I need.  Once it's updated, I will post some more fun pictures. I have a few sayings that I can put on the top and bottom…."Cheers To Those That Wish Us Well…Those That Don't Can Go To…."
You know the rest :)
#nofilter version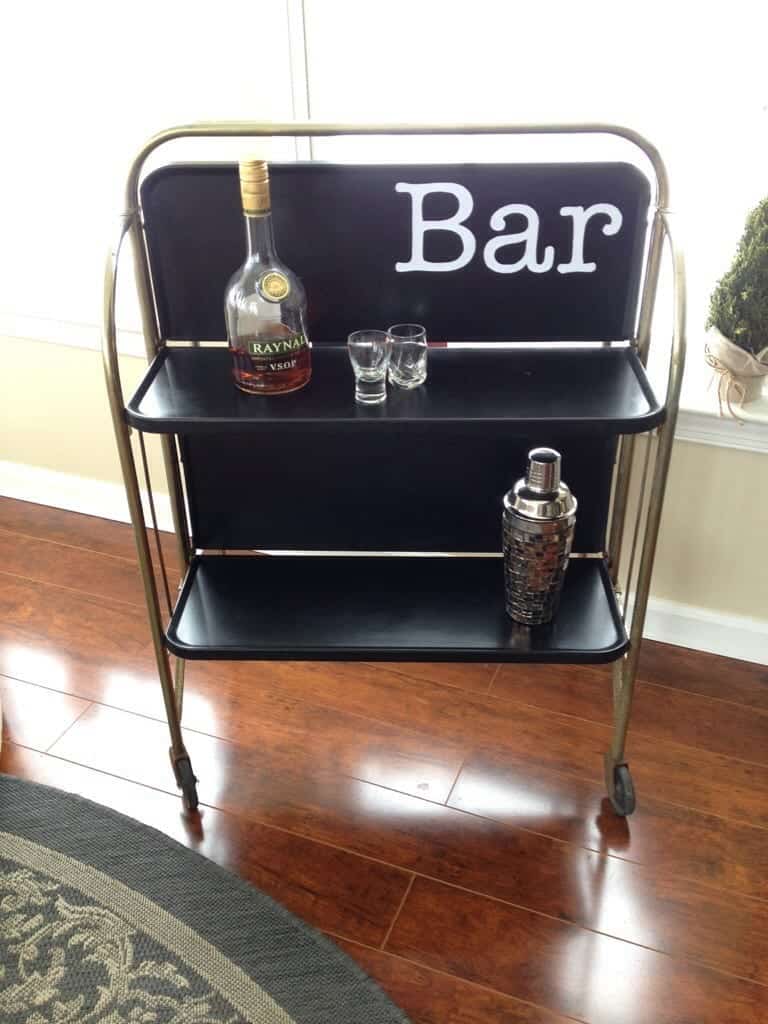 Cheers!
Related articles