Our front porch is finally coming together, so I thought I'd share a few snapshots in my "nod to fall" front porch tour in honor of my favorite season. We've fallen in love with our new home. We feel like won the lottery in terms of outdoor amenities, fun neighbors and a beautiful historic downtown. I didn't go crazy with fall decor this year, my goal was to get past the "just moved in" phase and make it comfortable. We're starting to get really busy with indoor projects, I'm tearing apart the foyer and I've been remodeling our guest room, so be sure to check back on our progress.
Fall Front Porch Tour
…a quick nod to fall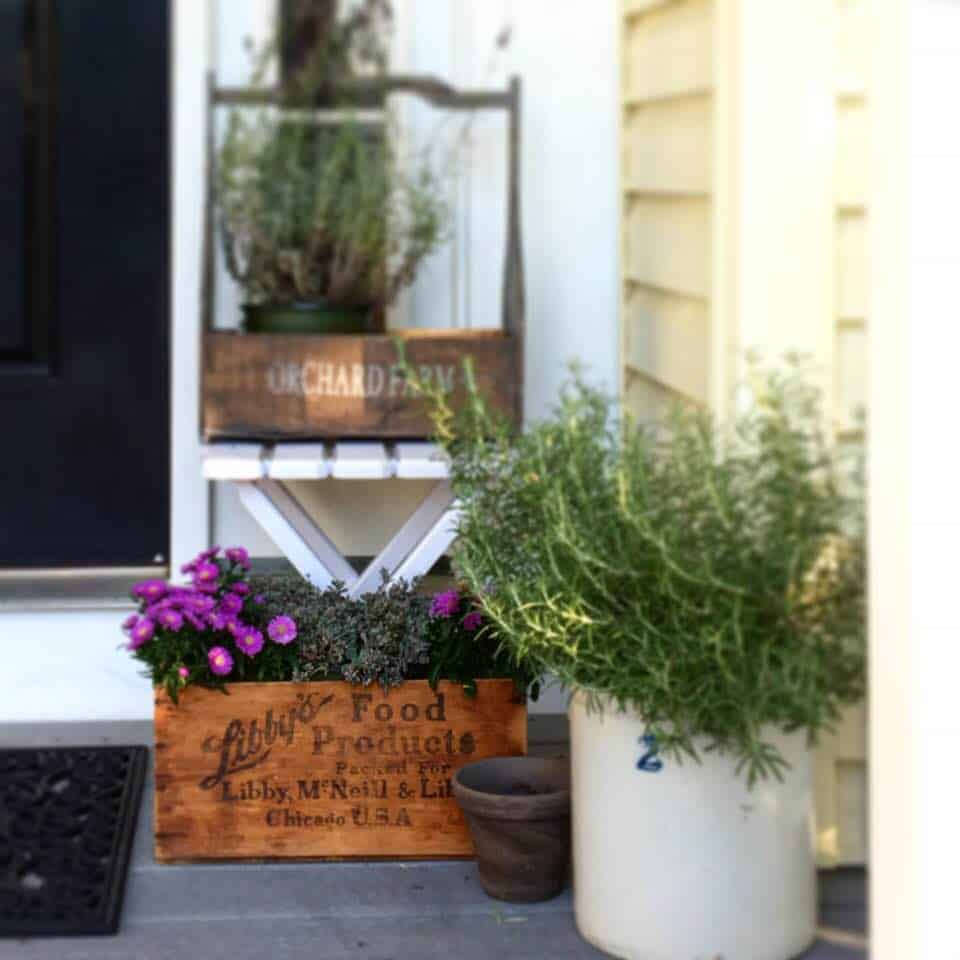 Around here, if you don't get outdoor furniture before the snow flies you have to wait until next year. Summer clearance seemed to be picked over by the time I was ready to shop so it took some serious digging to source pieces that would work for our space.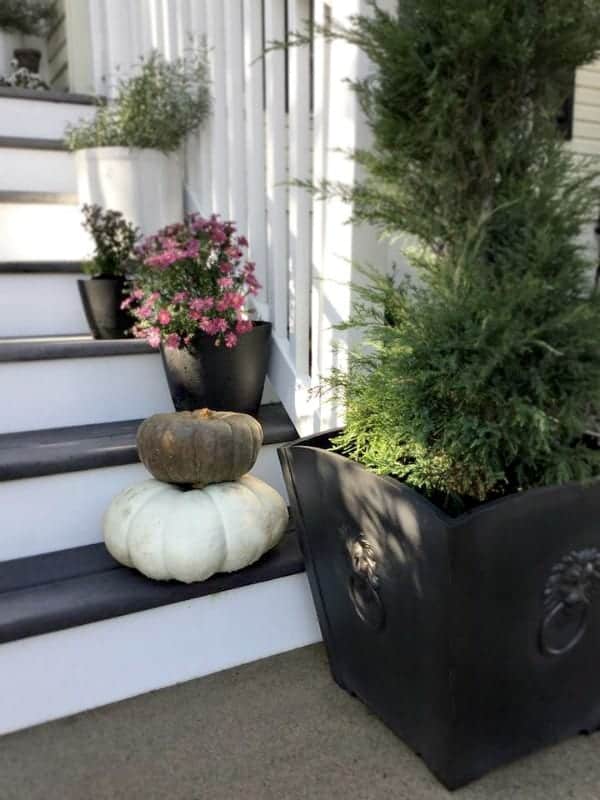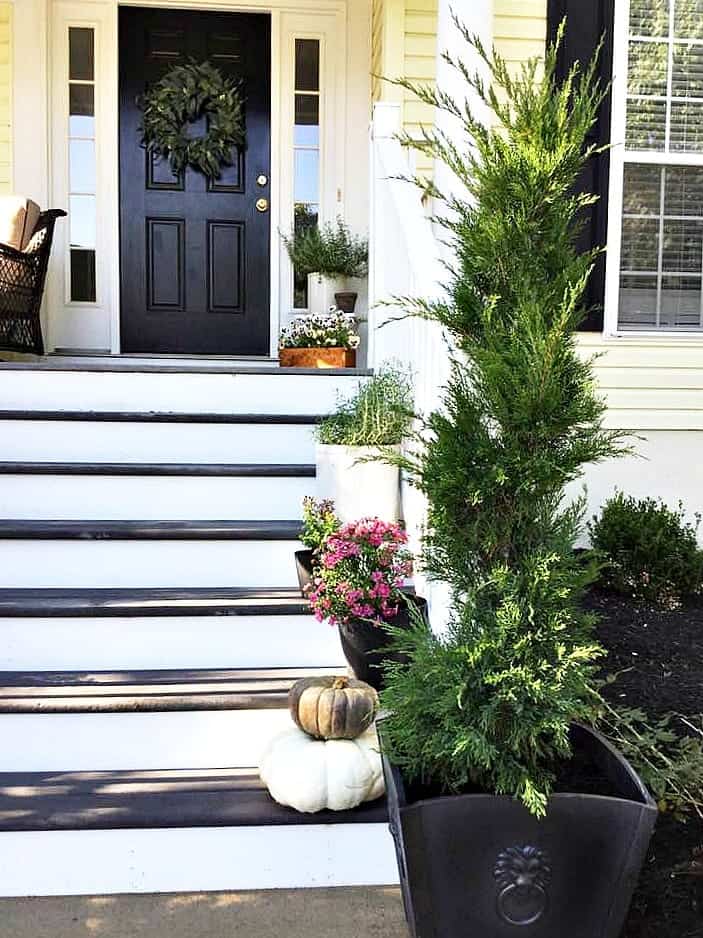 Initially we wanted wooden rocking chairs on the porch which I shared last week. But once we started sitting outside more, we realized we wanted something a bit cozier.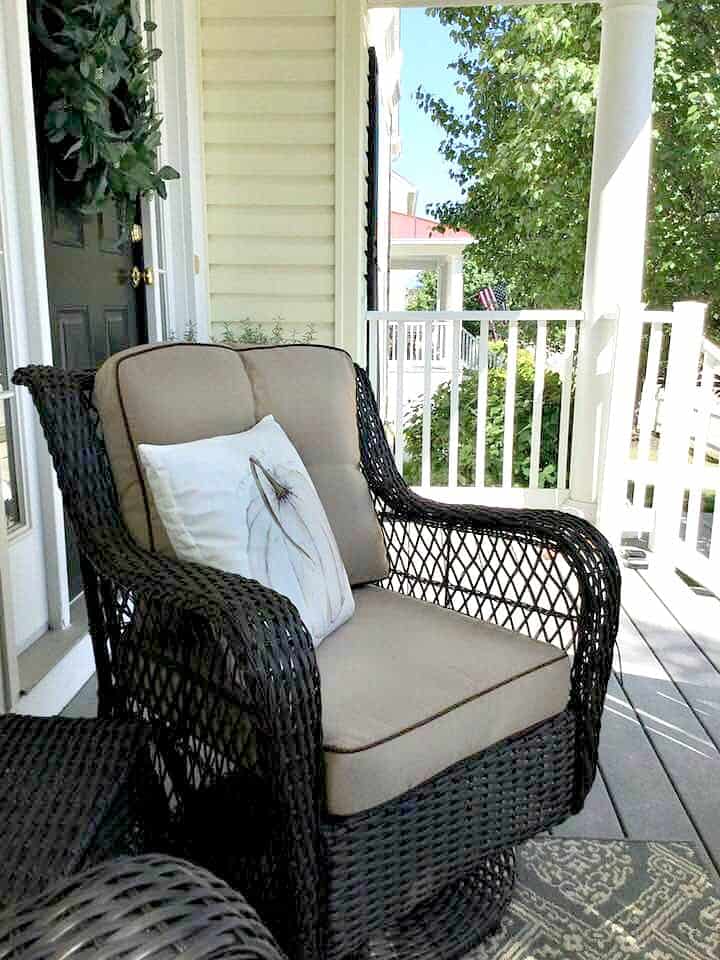 I would add throws…but realistically, I can't get my mind wrapped around it in 90 degree weather :) Maybe next year I'll buy truckloads of pumpkins and gourds and gussy it up.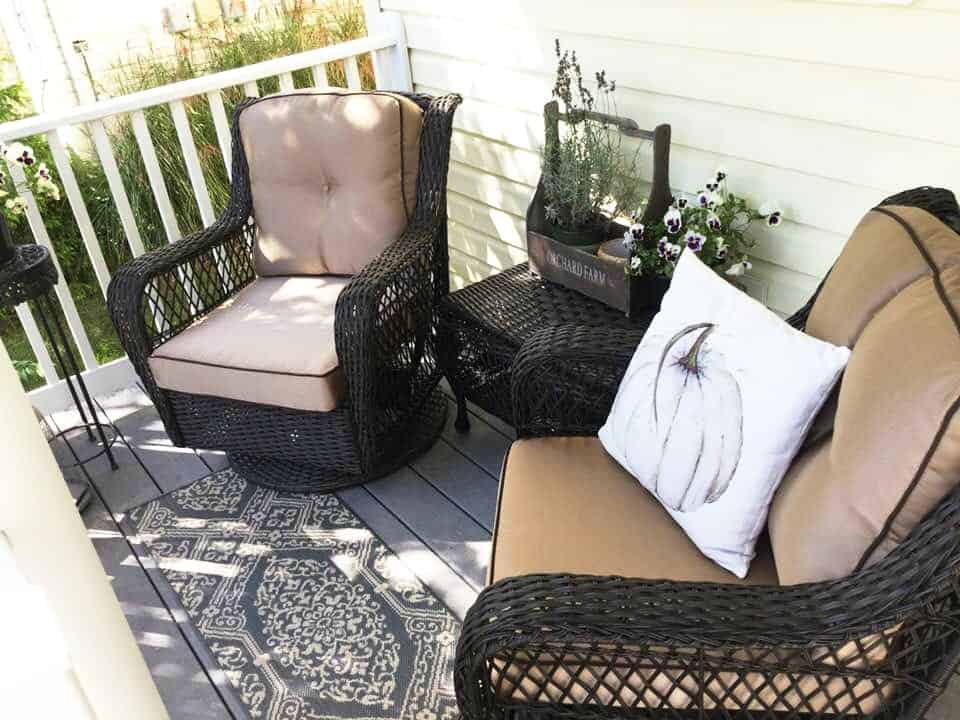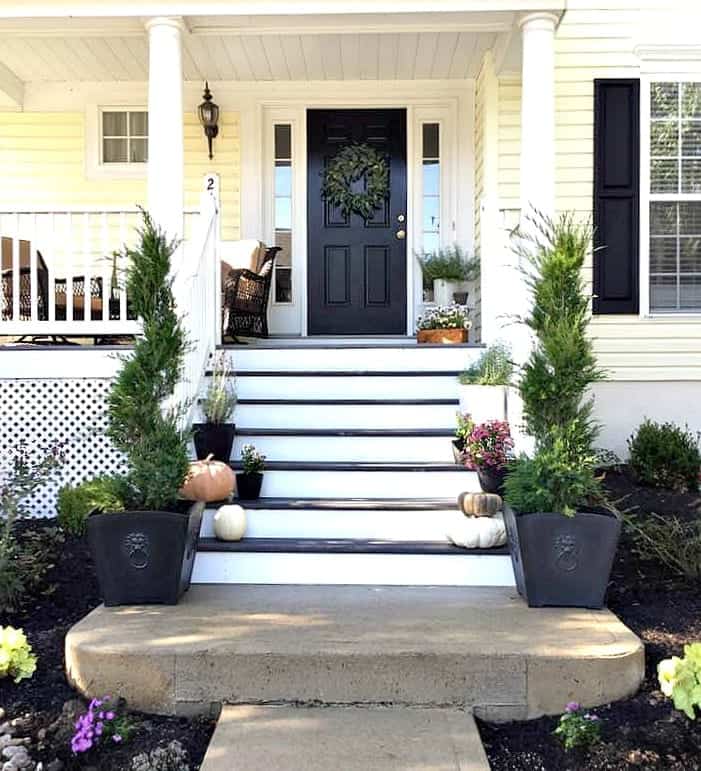 Another front door photo this time with pansies in the planter (I planted the asters). Don't they look cute? Normally they wouldn't be around this late in the season.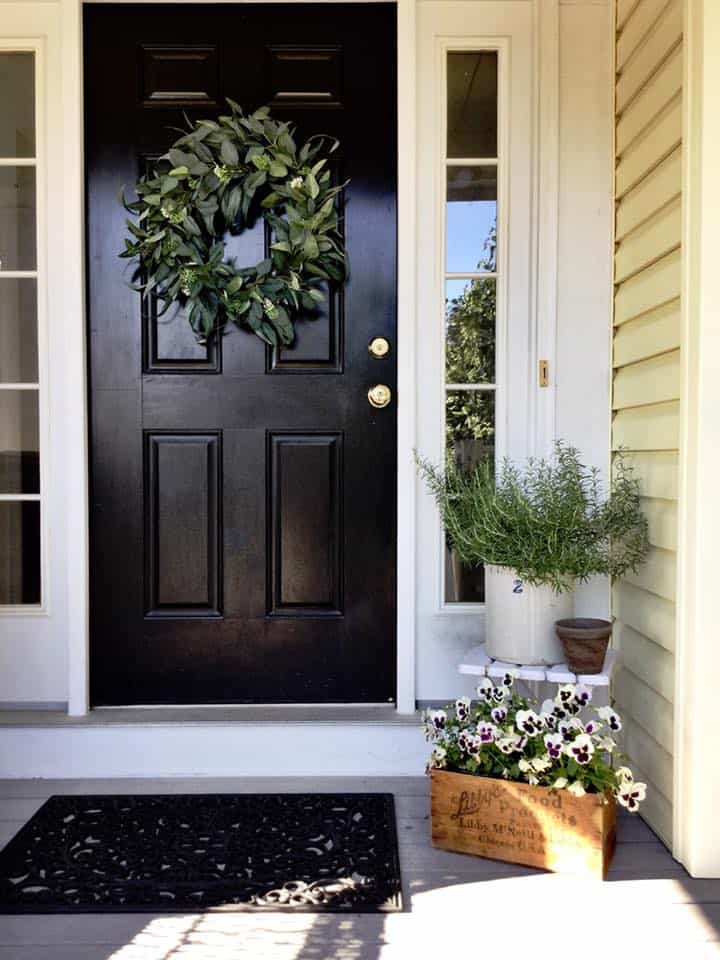 In this nighttime photo below, Mark said our neighborhood looks like an HO train set :)  Our neighbors agreed.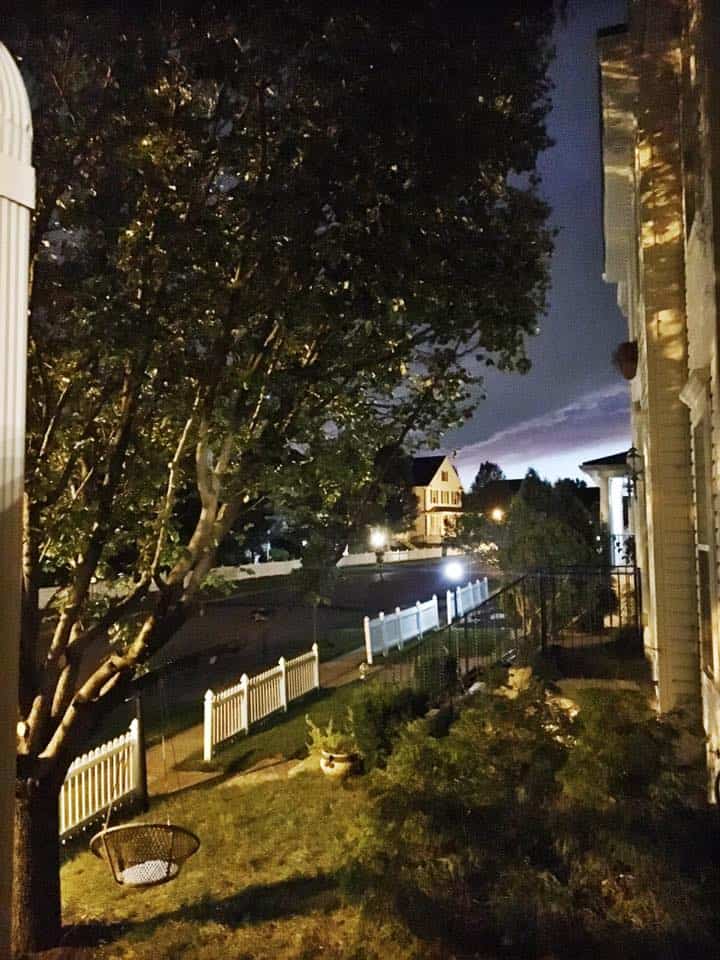 Decorating Sources:
Eucalyptus Wreath on Front Door – from Hearth & Hand Collection at Target
Solar Fairy Lights in Rosemary – from Amazon
Black Door Mat – from Lowe's
All-Weather Patio Furniture – made by Wilson & Fisher "Westwood" (Big Lots open box deal)
Woven Patterned Rug  – Tuesday Morning
Antique Crocks – purchased at an antique store in Hartville, Ohio
Wood Libby Box – purchased years ago
Black planters on steps – from Target
Large Oversized Black Planters with Lion's Head – from Lowe's clearance
All plants including junipers, asters, rosemary, pansies – from Lowe's
Solar landscape lights  – from Big Lots
Pumpkin Pillow – from Amazon
Next week our foyer will get a makeover. And this Thursday I'll be posting about our modern-classic guest room remodel that's in progress. We are in week #2 of the One Room Challenge, so stop by to see how I'm doing (and if I'm staying under my $300 budget as I shop my own home and thrift store items).